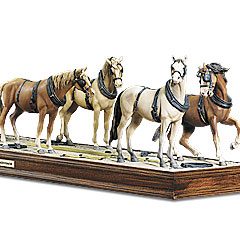 Four Stage Horses 1:16 scale - to go with the Stage Coach, includes the hardwood base with room to also display the coach.

These are out of edition, and will probably not be made again. Once in a while I can find a set of horses but the price runs high. I found one set. Call or email for price.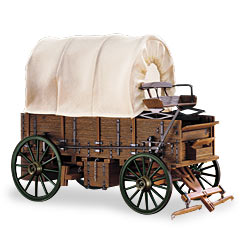 Western Chuck Wagon 1:16 scale. This comes compete with lots of accessories, click on the photo more more details. Approximately 10" (25.4 cm) long.

This item is out of edition.

Sometimes I can find these models from other dealers or from estates, let me know if you want me to find one for you. I just found one of these. Call or email for price.